We are Furniture Upholsterers
We specialise in providing an upholstery service for customers who appreciate high quality. Our skilled upholster is probably one of the best in Brisbane, he can tackle chairs, sofas, lounges and can use fabrics from a wide range of quality fabric houses such as Warwick, Wortley Group, Redelman & Zepal.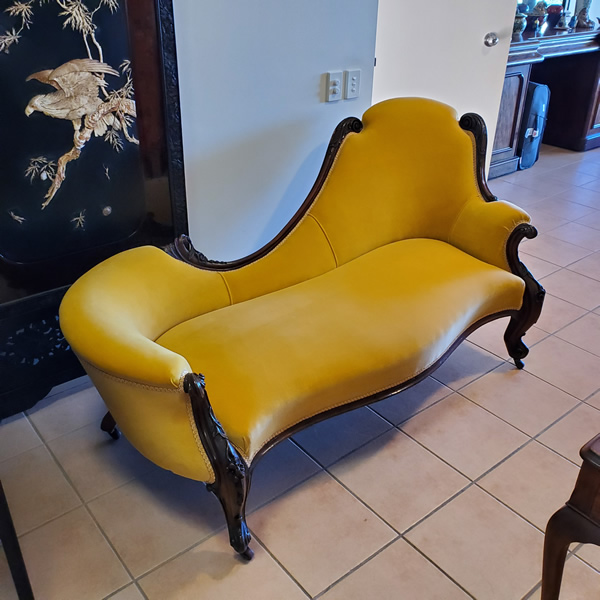 What is Furniture Upholsetery?
Upholstery is the term used to describe the work involved in creating furniture with padding, springs, webbing, and fabric or leather covers. The word upholstery comes from the old English word upholder which referred to a craftsman who held up their goods. A person who works with upholstery is called an upholsterer. An apprentice upholsterer is sometimes called an outsider or trimmer.
Traditionally upholsters uses materials like springs, animal hair, coir, straw and hay, hessians, linen scrims, wadding. The work is done by hand, slowly building each layer up until the required result is achieved.
Here at Bates we use traditional techniques and materials to restore upholstered furniture to its former glory.
Get in touch to see if we can help with your furniture polishing, restoration or upholstery project. (07) 3391 2553